Scrapbook Mysteries
Keepsake Crimes
Scrapbook Mystery #1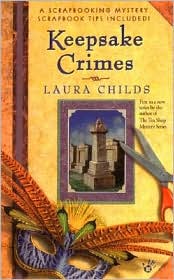 Order NowAs the bawdy Pluvius parade rolls through the streets of New Orleans, something goes very wrong atop the giant sea serpent float. Carmela Bertrand, owner of Memory Mine, a scrapbooking shop in the French Quarter, is shocked when a body is suddenly handed down - a dead body! If that isn't bizarre enough, her soon-to-be-ex husband, Shamus Meechum, quickly comes under fire as the number one suspect! As Carmela kicks off a new round of scrapbooking classes and designs a commemorative scrapbook for St. Cyril's above-ground cemetery, Shamus appeals to her for help. And Carmela uncovers an important clue in a very unlikely place - one of her customer's scrapbooks!
Photo Finished
Scrapbook Mystery #2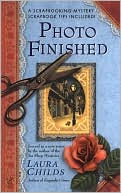 Order Now What could be more fun than an all-night crop at Carmela's scrapbooking shop? As ideas on rubber stamping, hand-tinting photos, and decorating album covers are shared, scrapbookers also help themselves to hurricane rum drinks, jambalaya, and homemade praline pie. Spirits run high and the soft New Orleans night buzzes with excitement. But when Bartholomew Hayward, the shady antique dealer from next door, is found sprawled in the back alley with a scissors jammed in his neck, it looks like the work of a very crafty killer.
Bound for Murder
Scrapbook Mystery #3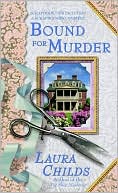 Order Now Carmela Bertrand is creating custom place cards for a friend's pre-wedding party at an elegant French Quarter restaurant when she makes a shocking discovery--the intended groom has a butcher knife protruding from his neck! When the heartbroken bride asks Carmela to look into the case, Carmela finds herself not just in the soup--she's in the gumbo! Besides battling her estranged husband, Shamus, Carmela has to deal with an alligator-infested bayou, an angry rare book collector, shadowy figures, and a spooky encounter in one of New Orleans' cemeteries!
Motif for Murder
Scrapbook Mystery #4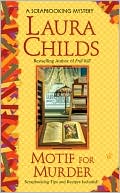 Order Now A brutal murder and a mysterious kidnapping propel Carmela into a frantic search through the bayous of western Louisiana and pull her into a high society mystery even as the city of New Orleans struggles to rebuild.
Frill Kill
Scrapbook Mystery #5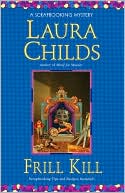 Order Now With Halloween barely a week away, things are spookier than ever in New Orleans. A party at Juju Voodoo draws a fabulous throng, and Carmela's friend Ava has hired a sexy tarot card reader named Giovanni to work the crowd. What he doesn't foretell is that on her way home, Carmela will discover the body of a beautiful model behind a Dumpster--and be attacked herself!
Death Swatch
Scrapbook Mystery #6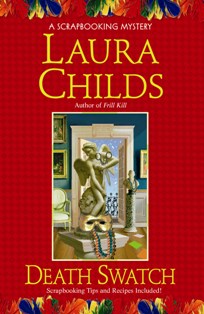 Order Now Amid zydeco rhythms and popping champagne corks, scrapbook shop owner Carmela Bertrand and her friend Ava are partying in the French Quarter. It's Mardi Gras, and they never imagined this might be the scene of a murder, but as the evening progresses, float designer Archie Baudier is found dead on the balcony--strangled with a barbed wire garrote. The only thing wilder than this crime are the theories about who did it--from a ritualistic slaying to a mob hit to the outlandish work of a rival Mardi Gras float builder. As Carmela flirts with handsome detective Edgar Babcock, she also ponders the odd clues; gold paint on the victim's shoes, a ransacked apartment, and a glimmering gold doubloon.
Tragic Magic
Scrapbook Mystery #7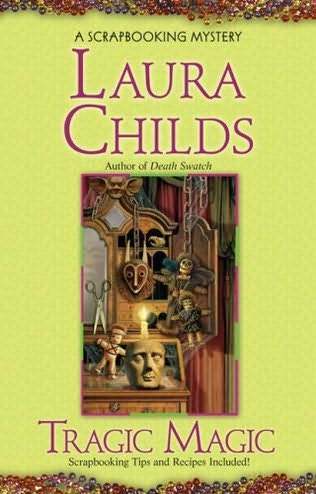 Order Now Design-wise Carmela Bertrand of Memory Mine scrapbook store is tapped to create spooky set decorations for Medusa Manor, a new haunted house attraction in New Orleans. But a flaming body hurled from the third-floor tower might just put a damper on the project.
Fiber & Brimstone
Scrapbook Mystery #8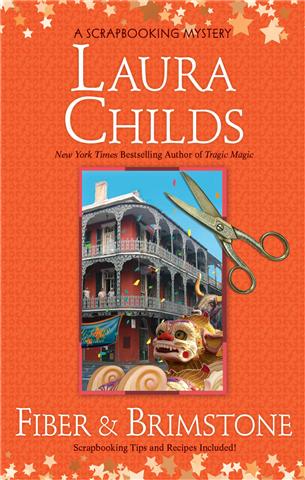 Order Now Scrapbook maven Carmela Bertrand and her friend Ava create giant puppets for the French Quarter's Monsters and Mayhem parade. But as blood-curdling screams pierce the night, they discover that the captain of the float den has been stabbed by the razor-sharp horns of a giant Minotaur head!
Skeleton Letters
Scrapbook Mystery #9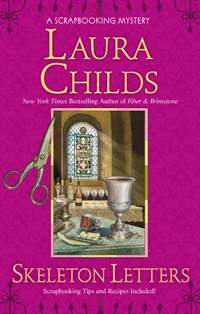 Order Now The last thing scrapbooking maven Carmela Bertrand expected to bear witness to in St. Tristan's Church was a crime. But now a beloved member of her scrapbooking circle is dead – and a mysterious hooded figure has absconded with an antique crucifix. With the church, a popular New Orleans tourist site, pretty much open to the public, it looks like the police don't have a prayer of finding the killer. Good thing amateur sleuth Carmela and her voodoo shop-owning friend, Ava, are hot on the trail of suspects that range from the strange Brother Paul to the cult group The Seekers. Combing New Orleans for clues, they end up in a bayou at midnight--stalked by an enraged killer!
Postcards from the DEAD
Scrapbook Mystery #10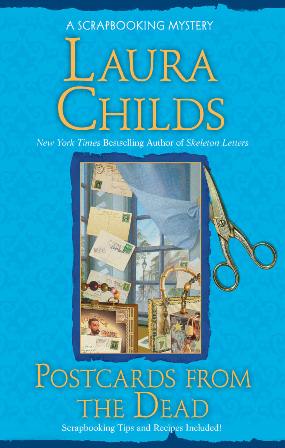 Order Now As a Mardi Gras parade rolls through New Orleans, Kimber Breeze, KBEZ-TV's news anchor is strangled and hung from a hotel balcony. Carmela, who was next in line to be interviewed by Kimber, is horrified. But she soon discovers the nightmare isn't over, because someone is leaving spooky postcards for her -- signed by the very dead Kimber!
gilt trip
Scrapbook Mystery #11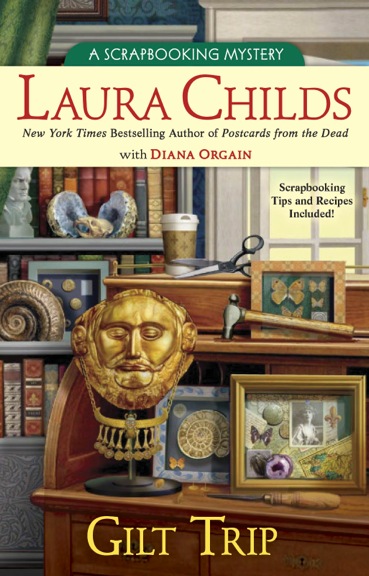 Order Now When a Louisiana businessman gets an early release from prison, his wife throws a rip-roaring Get Out of Jail Free party for him. But sometime during the swirl of partying, drinking, and Zydeco music, the guest of honor is brutally murdered. Scrapbook maven Carmela just can't say no when the grieving widow presses her into service. But a second murder, strange goings-on in the bayou, and an extravagant Cakewalk Ball just might change her mind!
Gossamer Ghost
Scrapbook Mystery #12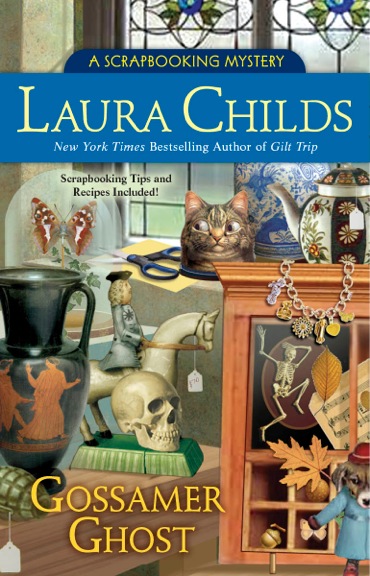 Order Now When scrapbook maven Carmela Bertrand finds the owner of Oddities Antiques murdered and a Napoleon death mask stolen, she and her BFF Ava scramble for answers. But a Halloween investigation in New Orleans' French Quarter also means shuffling zombies, a phony French countess, and a tricked out ghost train. Gossamer Ghost offers a gripping Halloween mystery that includes scrapbooking tips as well as recipes for Seafood Bisque, Spoon Bread, Baked Porcupines, and Beignets.
Parchment and Old Lace
Scrapbook Mystery #13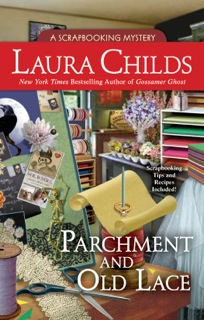 Order Now A scrap of parchment, a snippet of old lace. What look like elements in a scrapbook collage are really clues to a brutal cemetery murder.
Crepe Factor
Scrapbook Mystery #14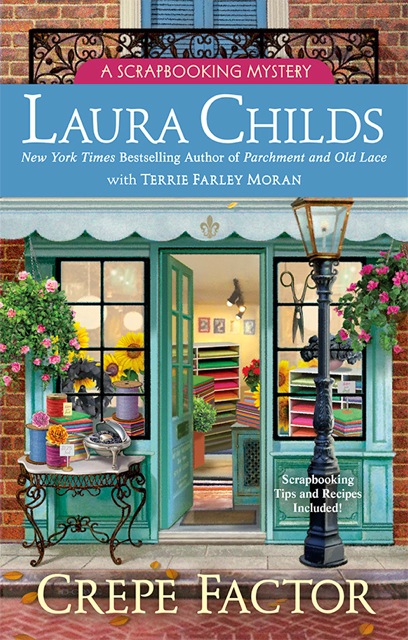 Order Now Holidays in the French Quarter of New Orleans bring candlelight concerts, a Winter Market, and bloody blue murder. Who on earth stabbed a nasty restaurant critic who reviews for the webzine Glutton for Punishment? And can scrapbook maven Carmela catch this maniac before he kills again?
Glitter Bomb
Scrapbook Mystery #15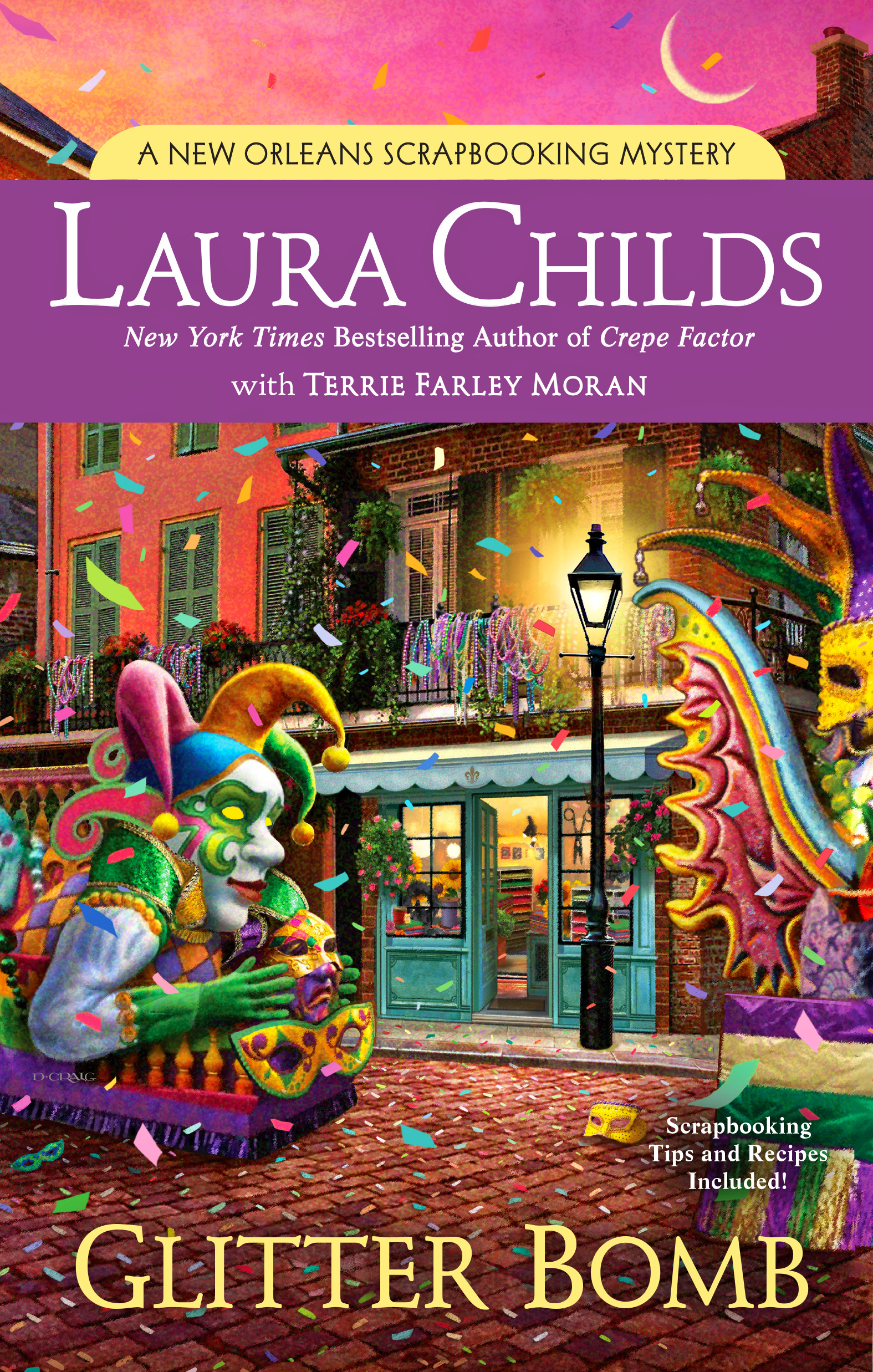 Order Now Mardi Gras means raucous parades, fantastical floats, and glittering galas. But when an exploding float spells murder, Carmela and Ava ditch their beads for detective hats.