Cackleberry Club Mysteries
EGGS IN PURGATORY
Cackleberry Club Mystery #1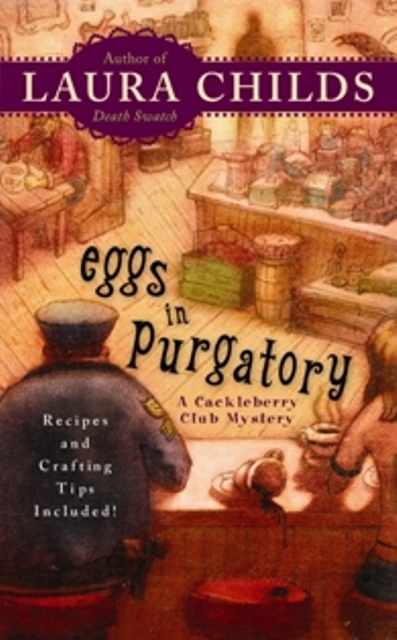 Order NowIn a rehabbed Spur station outside the small town of Kindred, three semi-desperate, forty-plus women have launched the Cackleberry Club. Eggs are the morning specialty here--fluffy omelets, slumbering volcanoes, toad in the hole, and eggs on a cloud. This cozy little café even offers a book nook and knitting nest--and business has been good. But two murders, a runaway girl, a vicious widow, and a messianic cult leader just might lead to their undoing.
EGGS BENEDICT ARNOLD
Cackleberry Club Mystery #2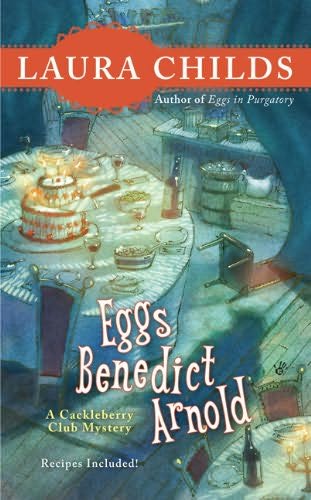 Order Now When Ozzie Driesden, Kindred's local mortician, ends up on his own slab, the ladies from the Cackleberry Club launch their own investigation. But as friends become suspects, one suspect turns traitor.
Bedeviled Eggs
Cackleberry Club Mystery #3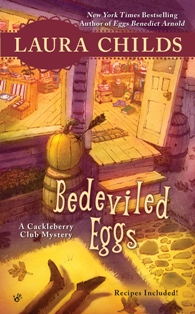 Order Now Suzanne, Toni, and Petra, the wise-cracking (and egg cracking) ladies of the Cackleberry Club café whip up Egg Strata and Slumbering Volcanoes in the morning, then work a double shift as amateur sleuths. Because in this go round, a read dating event ends with a mayoral candidate getting shot with a crossbow. Then, two days later, a sheriff's deputy is found murdered on the historical society's Quilt Trail.
Stake & Eggs
Cackleberry Club Mystery #4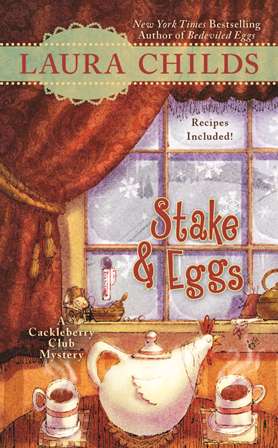 Order Now A grisly murder in a blinding snowstorm leaves the townspeople of Kindred badly shaken. And right in the middle of the Fire and Ice Festival, inquiring minds want to know -- will Suzanne and the ladies of the Cackleberry Club dare to pursue this creepy killer?
Eggs in a Casket
Cackleberry Club Mystery #5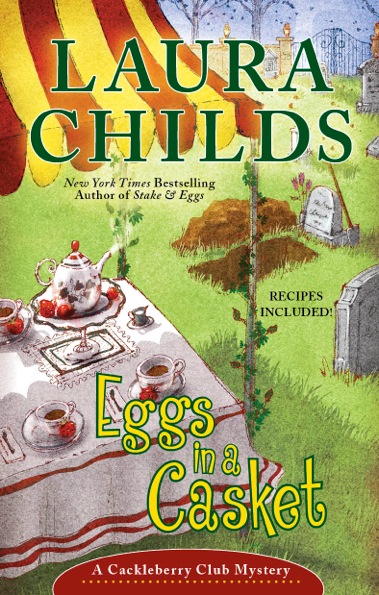 Order Now When Suzanne and Toni deliver flowers to a local cemetery, they discover an open grave and the crumpled body of one of Kindred's most prominent citizens. There wasn't a funeral, there aren't any mourners--so it has to be murder!
Scorched Eggs
Cackleberry Club Mystery #6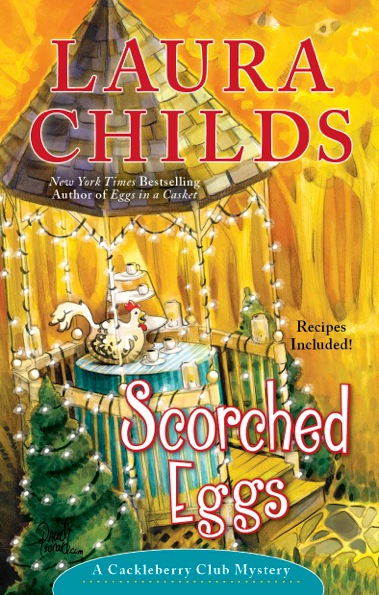 Order Now A deadly fire in downtown Kindred sparks Suzanne and the ladies of the Cackleberry Club to launch an investigation. But there are suspects galore, weddings gone awry, lost baby owls, killer clowns, and a spooky production of Blithe Spirit. Still, Suzanne has to figure out if it was arson or cold-blooded murder.
Egg Drop Dead
Cackleberry Club Mystery #7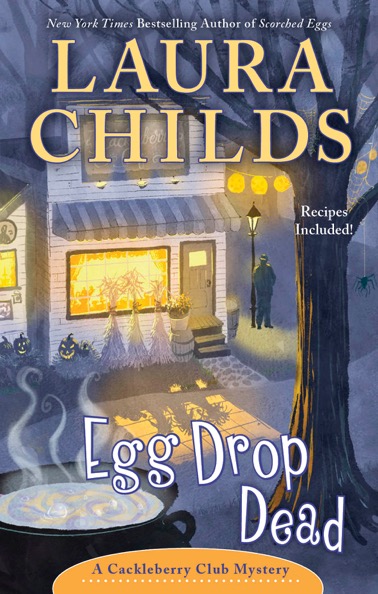 Order Now When Suzanne goes to Mike Mullen's dairy farm to pick up wheels of cheese, nobody's around. She steps into his barn only to be greeted by the urgent, upturned faces of cows that haven't been milked. As the cows wail, Suzanne tiptoes down the aisle and discovers Mike's dead body. What kind of maniac would murder this mild-mannered farmer? And who is coming after Suzanne now that she's hot on the trail of his killer?
Eggs on Ice
Cackleberry Club Mystery #8
Coming December 2018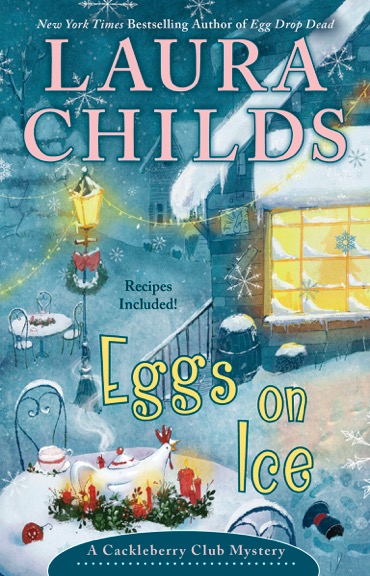 Did Scrooge's ghost really murder the mayor's right hand man onstage in the middle of dress rehearsal? Suzanne and Toni don't think so!